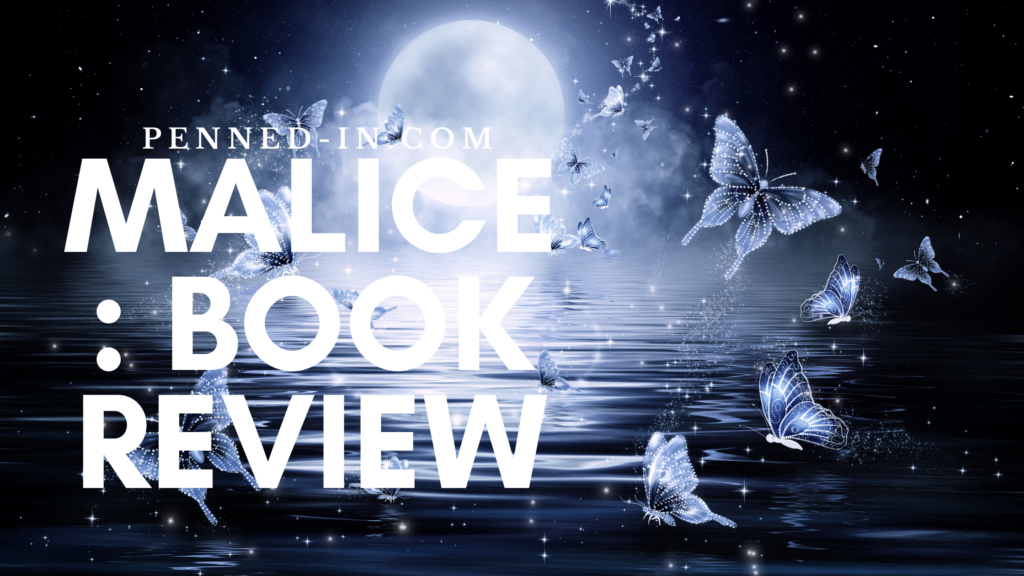 ☽ Synopsis ☽
Once upon a time, there was a wicked fairy who, in an act of vengeance, cursed a line of princesses to die. A curse that could only be broken by true love's kiss.
You've heard this before, haven't you? The handsome prince. The happily-ever-after.
Utter nonsense.
Let me tell you, no one in Briar actually cares about what happens to its princesses. Not the way they care about their jewels and elaborate parties and charm-granting elixirs. I thought I didn't care, either.
Until I met her.
Princess Aurora. The last heir to Briar's throne. Kind. Gracious. The future queen her realm needs. One who isn't bothered that I am Alyce, the Dark Grace, abhorred and feared for the mysterious dark magic that runs in my veins. Humiliated and shamed by the same nobles who pay me to bottle hexes and then brand me a monster. Aurora says I should be proud of my gifts. That she . . . cares for me. Even though it was a power like mine that was responsible for her curse.
But with less than a year until that curse will kill her, any future I might see with Aurora is swiftly disintegrating—and she can't stand to kiss yet another insipid prince. I want to help her. If my power began her curse, perhaps it's what can lift it. Perhaps, together, we could forge a new world.
Nonsense again.
Because we all know how this story ends, don't we? Aurora is the beautiful princess. And I—
I am the villain.
☽ Review With Spoilers ☽
Plot
Once I got past the standard fantasy introduction to the world, the pacing was great. The ways that Walter incorporated elements of the Disney fairytale we all know and love was clever yet subtle. The romantic plotline between Alyce and Aurora felt natural and honestly the angst and the chemistry between them is perfect.
I was able to predict some of the major plot points. I figured Kal might betray Alyce in some fashion but I can't say I hate him for it either because he helped Alyce understand her powers and her heritage. I also wasn't surprised when Alyce found out it was Laurel who took all of her money so that she would stay indebted to the king. Still, that didn't make me enjoy the book any less. In fact, the entire book was quite entertaining, enough so that I decided to give it five stars.
I think if I wanted to, I could just end on book one because the ending, although it set up an interesting premise for book two, didn't seem like much of a cliffhanger to me. I think I'm going to keep reading because I want to know how Alyce will win Aurora back but of course the second book most likely won't come out until I'm in college at which point I might be too busy to read it.
Of course I can't post this review without mentioning my favorite part : the villain origin story. I love a good villain origin story. It was fascinating to see Alyce act on her fury and realize the true potential of her powers. I hope she gets all the revenge she wants because she deserves it after being so cruelly treated by practically everyone in Briar.
Worldbuilding
The story is set in the kingdom of Briar, which is run by the King and Queen and known for its Grace Houses. The Graces are females gifted by the Fae with the powers to alter appearance or give knowledge or other light magic gifts. It sounds great, but in reality they are practically enslaved, forced to use their blood to aid any patron who is willing to pay money for their services. Alyce works in one of these houses although her powers are the opposite of what the other Graces can do because she is part Vila. This world setting is cool and as I mentioned before, has many subtle references to the fairytale Sleeping Beauty. The Graces are much like the three fairies who originally gifted Aurora in the movie. Briar is a reference to Sleeping Beauty's other name – Briar Rose. Just as there are references to the fairytale, much of the world's details and history is different. The royals can only have female children because the first queen was blessed that way by the Fae. There is the Vila, which is a dark magic race. I found myself fascinated by the kingdom and its inner politics. I'm excited to see what new kingdoms will be potentially visited in the next book.
Characters
I don't have anything bad to say about Aurora or Alyce. I think Alyce's inner struggle with herself was pretty relatable. She has many reasons to be angry yet doesn't choose to act on her anger until Aurora is harmed. I hope things end well for her and Aurora. Aurora, unlike her cruel father, wants a better life for the peasants and the Graces. She's kind and smart.
I think Kal and Alyce are fairly similar in that they both have been scorned by the Fae and Briar which I thought was an interesting parallel. I can't find it in myself to hate him because much like Alyce, he simply wanted to live a nice life with his lover and when he was denied that, wanted revenge.
I can find it in myself to hate Rose, one of the Graces. I know a lot of her cruel actions are a product of the cutthroat competition between Graces and the pressures on her but still. She is such a bitch. I can't blame Alyce for sabotaging her.
There are other characters that have a role in the plot but I don't have much to say about them. I feel indifferent towards Laurel although I liked her a little in the beginning. Hilde is funny. She's mentioned enough that I think she'll play a role in book two as well.