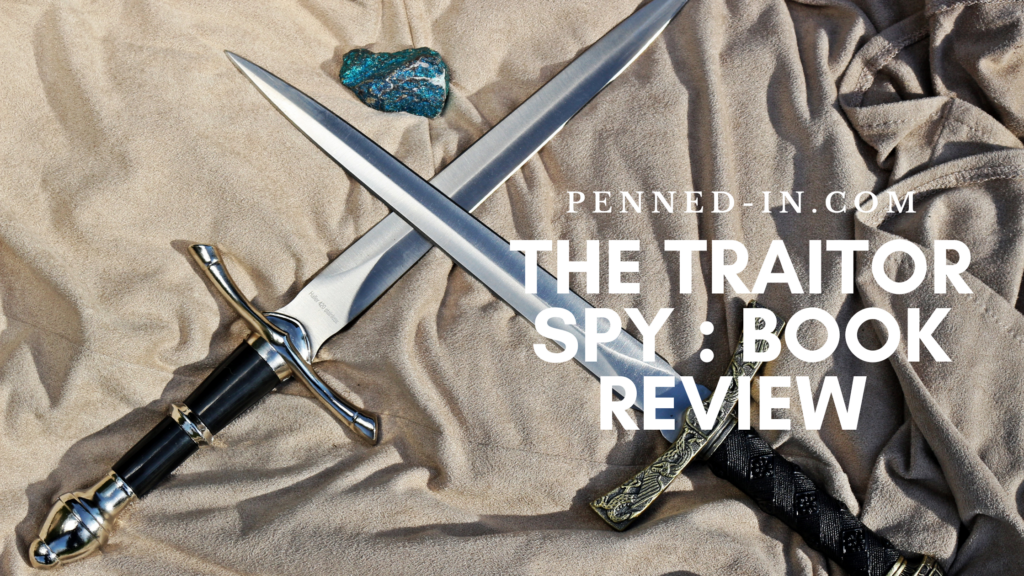 ☽ Synopsis ☽
Blackmail always seems like a good idea… until you are cornered by an elven prince.
The elven Court of Stone has many spies, and Kenna is one of its most prized ones. Being a half-elf, she is skilled, dangerous, and beautiful. She's also a traitor. Desperately yearning for freedom, she blackmails people for ransom behind the back of the elven prince who holds her leash. But one day, she takes it too far. When she accidentally goes after someone from a neighboring court, she is cornered by its prince. The feared Prince of Shadows gives her an ultimatum: spy for him on her own court or her master will learn of her illegal activities.
At the same time, a legendary weapon resurfaces that Kenna has to find for the Prince of Stone. But when things don't go according to plan, he discovers that there is a traitor in their midst and calls in his most trusted spy to root out the hidden enemy. Kenna now has to maneuver between two lethal elven princes, a ruthless spy turned traitor hunter, and a mission to seduce an unwitting member of a third court before a magical dagger is used to kill the King of Elves. All while still trying to blackmail her way to freedom.
Death awaits her on all sides should she fail. Will she survive this dangerous game? Or will her head–and her heart–lead her straight to ruination?
☽ Review ☽
Plot
If you want a book filled with action, this is the perfect one for you. I never felt like the story was lacking and all of the plot twists and betrayals only added to the book's fast paced experience. For a fantasy, the Blackwood does a great job blending fighting scenes, politics, and romance together while also managing to highlight the main plotline of Kenna trying to earn back her freedom from the Prince of Stone.
I think my only complaint with the plot was the addition of her family and their constant need for money. I was hoping they would tie into the main plot in a bigger way than they actually were. The plot was hinting at a lot of untold emotional abuses that I had hoped would be explored more. Of course, there's always the next book in the series so maybe it'll be mentioned then?
Worldbuilding
I appreciated the simplicity of the world and the many descriptions but most attempts at explaining the magic or the culture of the courts felt a little clumsy. Being one book, we were only able to get a close look at the Court of Trees and the Court of Stone. I know how hard it is to give world information without info dumping so I won't be too critical of the details here but I do wish we got a little more info on the other courts and how exactly magic works for everyone.
Again, this is only the first book so I expect that more courts and their customs will be incorporated into the plotline as well as more about the magic system and how everyone uses their powers.
Characters
I liked Kenna a lot. She clearly wasn't perfect – she had an inability to see past her need to belong particularly with her family – and the book was able to deliver on some badass fighting scenes while managing her insecurities and anxieties as a character. I also liked Evander. I like that he in a way represents and highlights those anxieties in a way that also shows her strengths. I even liked the Void and Mordren.
As for the other characters, their personalities were lacking. I'm not that mad about it though because I think their presence was important to Kenna growing as a person and assassin.