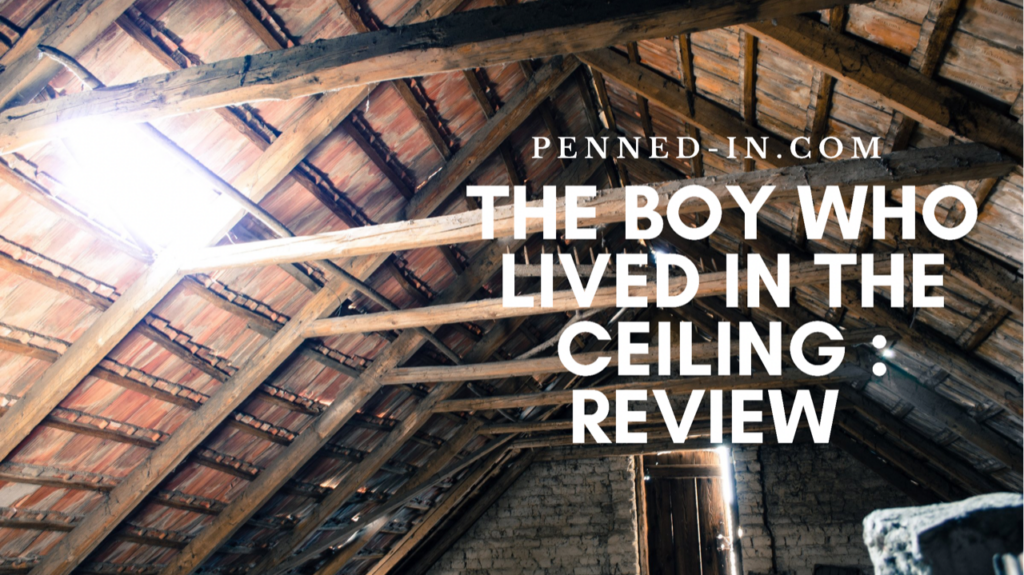 ☽ Synopsis ☽
Heartbreaking yet heartwarming – a coming-of-age story filled with love, loss, and blossoming friendships.
Freddie's life isn't like it used to be – he's alone, homeless, and carrying a secret that threatens to swallow him up. Every day is a struggle, until he meets Violet Johnson.
Violet's life is going down-hill. Her parents argue, her little brother's stopped speaking, and she's about to move schools. She used to be popular, she used to be happy, but now she feels as though that is all slipping away.
Having to grow up quickly and find their way in the world, Freddie and Violet grow closer despite their differences.
Focusing on everyday issues faced by teens and young adults, The Boy Who Lived in The Ceiling will leave you asking: Are some people invisible to us?
☽ Review ☽
Disclaimer : I was given an advanced reader's copy of The Boy Who Lived in the Ceiling in exchange for my honest opinions. Thank you to Wise Wolf Books for providing my copy!
Plot
The pacing of the main plot does take some time to speed up. Once it did, I found the book easier and more engaging to read. I thought the overall plot arc that focused on Violet and Freddie's relationship and his struggle with homelessness was well done and thoughtful. Thurlbourn takes a difficult topic and handles it so well. There is also a focus on grief in this book which I also thought was done in a careful way that still accurately depicted different forms of grief.
That being said, I felt like there were many side plotlines that were started but never finished (or wrapped up in a non satisfactory way). A couple of the plotlines I was hoping would be integrated more into the story such as Freddie and trade school. Other plotlines, I think only watered down the main plotline – the focus on Freddie and Violet becoming more open and understanding of each other. I thought the Aisla and Violet clashing only distracted from this main plotline. It wasn't relevant at all in the last hundred pages of the book, much like Violet and Jeanette's friendship. Honestly, the book would have been more effective without either of those side plots.
Characters
I liked Freddie. I could empathize with his inner and outer struggles dealing with grief and homelessness and his growing friendship with Violet. I liked Violet as the book progressed. In the beginning, her character arc for the most part was the cliche "will I make friends at my new public high school?" I started liking her after the "will I make friends" plotline was out of the way and in the background.
As for the other characters, I didn't feel they were developed enough to give an opinion on other than Violet's brother, who spent the book trying to gain a handle on his grief in a way not totally dissimilar from Freddie. I liked what I saw of Jeanette but she felt more like a plot point than a person. Aisla had more of a character arc but the end of her character arc felt completely out of character from what I saw of her before and sudden.